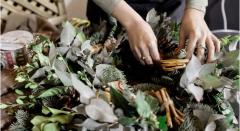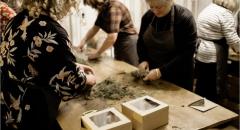 There is a whole heap of love and passion for flowers at TDD HQ, even though we love getting our hands dirty we also love to share our knowledge and expertise with you.
"Why tell your secret" I hear you say. I believe that a secret as good as this, is definitely worth sharing.
🌸

The Dancing Daffodil School of Flowers Introduction to Floristry – 2 Day Creative Course

🌸
Dates Available: 8th – 9th August and 21st – 22nd November 2023
The perfect way to dip your toes into the beautiful world of floristry, immerse yourself in gorgeous blooms and explore flowers in a possible new direction.
In our relaxed and cosy HQ, we will introduce you to the basic principles of floristry, allowing you to create a range of floral pieces with the support and guidance of our talented team. Over the two days, you will make and take away a hand-tied bouquet, a foliage wreath, a seasonal centrepiece and a floral crown.
The course will take place at The Dancing Daffodil from 10 am-4 pm, and will include a lovely light lunch, and of course, plenty of cake (floristry essentials!).
🌸 £450 per budding florist, contact us for more info or to book your place. Payment can be made in instalments, with a deposit to secure your place 🌸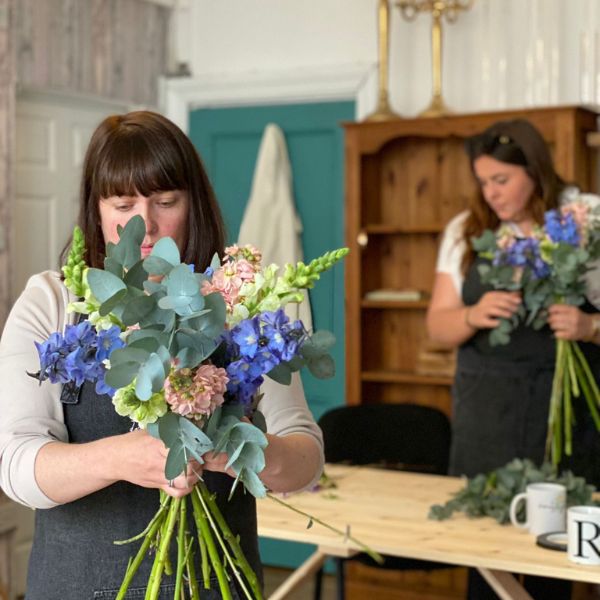 👰🏼‍♀
The Dancing Daffodil Whistle Stop Wedding – 2 Day Course

👰🏼‍♀
11th and 12th July 2023
An opportunity to further develop and refine your skills and style in wedding flowers, with the The Dancing Daffodil. This two day course will encompass a whole range of floristry techniques and wedding installations, along with tutoring on costing, quotes and customer service. You will be supported by our talented team throughout to design, style and create the following items:
🌸 Bridal bouquet
🌸 Flower cloud chandeliers
🌸 Traditional table centre
🌸 Alter / doorway arch
🌸 Bridesmaid flower crown
🌸 Button holes
We will conclude the course with an opportunity to photograph your creations 'in situ' for your portfolio 📸
🌸 £750 🌸
The course price includes all materials, tutoring, refreshments (cake!!) and a lovely, light lunch on both days 🍴
As always, places are limited to ensure that we can provide a relaxed and fully supportive learning environment. DM us to reserve your place ✔ Payment plans are available.
Please note that TDD Whistle Stop Wedding Course is suitable for those with previous floristry experience (including those who have attended our 2 day Intro Creative Course), who are wanting to further develop their skills in this specific area ✂ All participants will receive a TDDSOF certificate outlining techniques and skills covered in the course ✏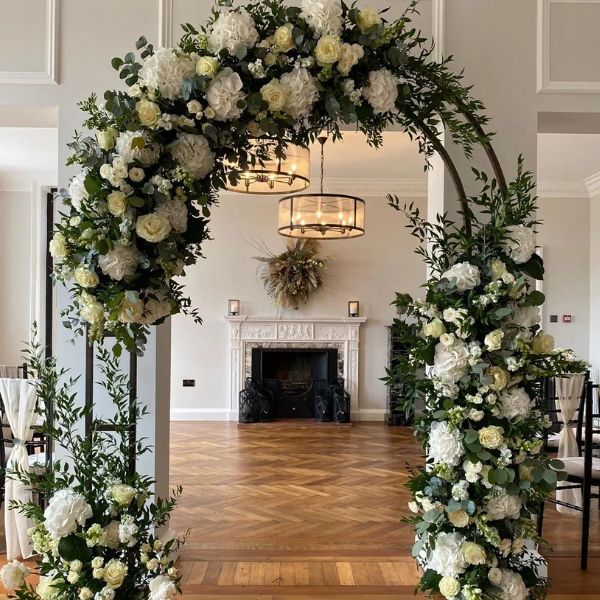 Autumn Wreath Workshops 2023
Venue: The Dancing Daffodil, 110 Fairway, Port Talbot, SA12 7ET
Dates Available: Tues 3rd October or Thurs 5th October 2023
Time: 6 pm
Cost: £70.00
Includes Wreath Class and Nibbles and glass of fizz
Places are limited to 12 people per workshop and is on a first-come first-served basis.  To reserve your space, click on the button below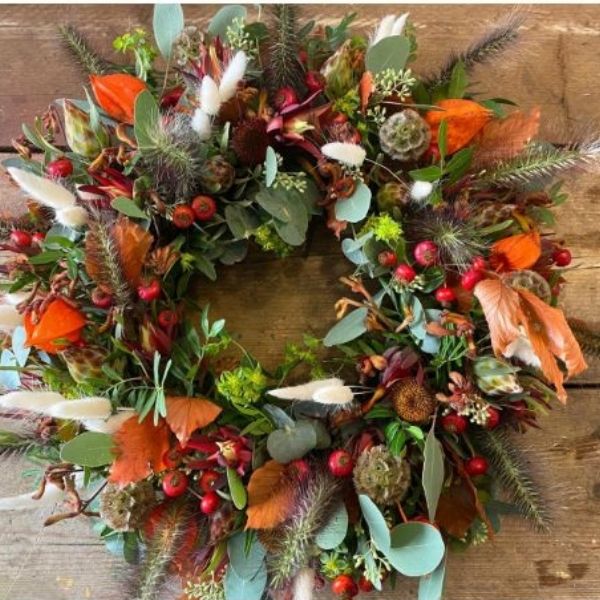 Farewell Flowers – 2 day workshop ❣
11th – 12th October 2023
Funerals and celebrations of life are evolving, as are sympathy flowers. We have a unique and beautiful style at TDD and are committed to helping our customers find the perfect flowers to remember their loved ones by; from childhood memories, to favourite colours, hobbies, wedding flowers and bright personalities. We will help you to find your own bespoke style while working closely with your customer to encompass all of their important and loving details.
This two day workshop will begin with a cuppa with Vicky from Hywl Celebrations, who will chat all about modern funerals and celebrations of life, really setting the tone for the course. We will end the workshop with an opportunity to photograph your beautiful creations 'in situ' to add to your floristry portfolio.
Throughout the two days you will have the opportunity to design and create the following items, using high quality seasonal flowers and foliage:
🌿Casket Spray
🌿Open Heart
🌿Tribute Letter
£500.00 per person, contact us for more info or to book your place. Payment can be made in instalments, with a deposit to secure your place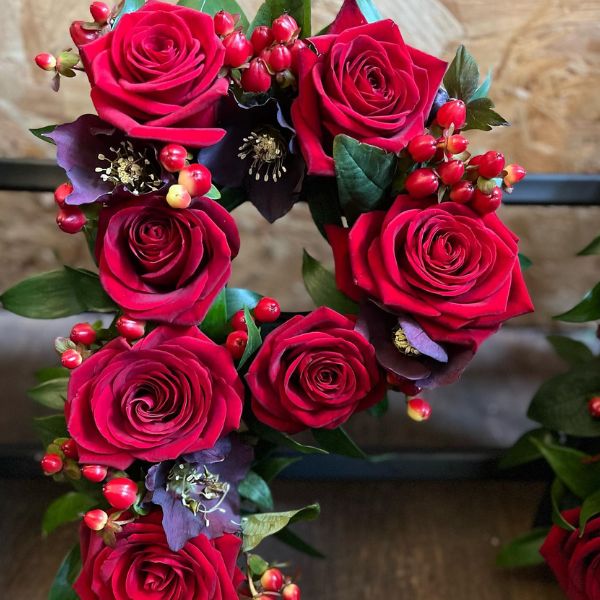 Christmas Wreath Workshops 2023
Let us help you get into the Christmas spirit with our Christmas Wreath workshops.  This year we are very pleased to offer you not one but two options for making your very own Christmas Wreath with The Dancing Daffodil!
Either in-person, at The Old House 1147 in Llangynwyd, Maesteg or in The Dancing Daffodil shop in Port Talbot or by receiving our Christmas Wreath box through the post (details coming soon!)
1) In-Person Workshops
Venue: The Old House 1147, Llangynwyd, Maesteg, CF34 9SB
Dates Available: Sun 26th November 2023
Time: 6pm
Cost: £85.00
Includes Christmas Wreath class, 2-course Christmas meal with Mulled wine and your own wreath.  Places are limited per workshop and are on a first-come-first-served basis.  To reserve your space, click on the button below
Venue: The Dancing Daffodil, 110 Fairway, Port Talbot, SA12 7ET
Dates Available: Fri 1st December, Sun 3rd December,  Wed 6th December, Sun 10th December
Time: 6pm
Cost: £60.00
Includes minced pie and mulled wine.  Places are limited per workshop and is on a first-come-first-served basis.  To reserve your space, click on the button below