Whether you're getting married at Castle Coch in Cardiff with 25 bridesmaids, or on the roof top of a car park in Port Talbot with a bull dog as your Best Man, we work with you to find the perfect wedding flowers for your day.
Weddings can often be a bit overwhelming, but we can guarantee that our knowledge, enthusiasm and love for flowers will make this a thoroughly enjoyable experience.
Initial Meeting
Meeting our Brides is an important principle to us. Our first meeting is very relaxed and informal. During our initial consultation we will discuss your wedding ideas and your overall idea for the day. We love to know every little detail and want to get just as excited about your wedding day as you.
Let's get planning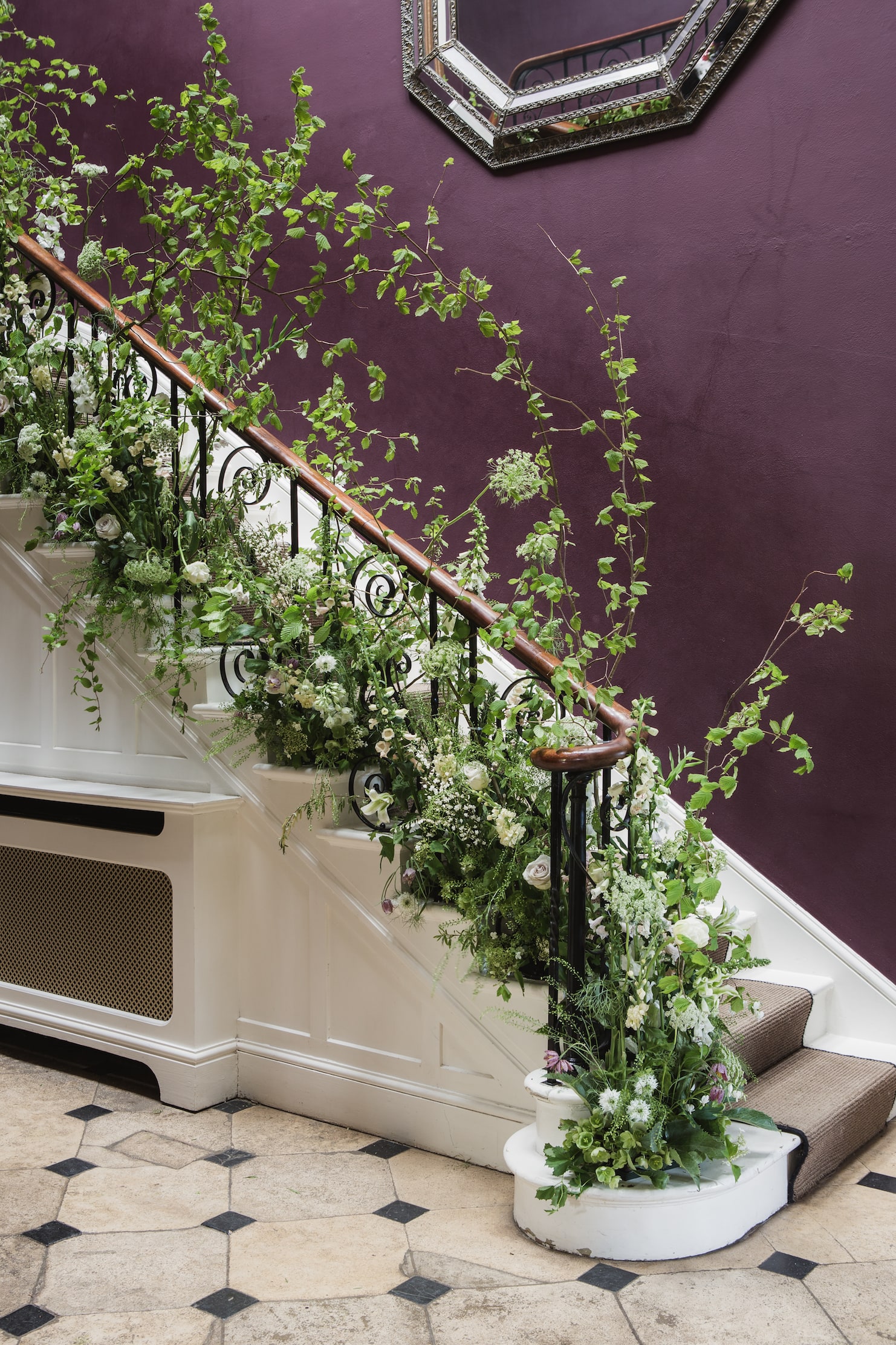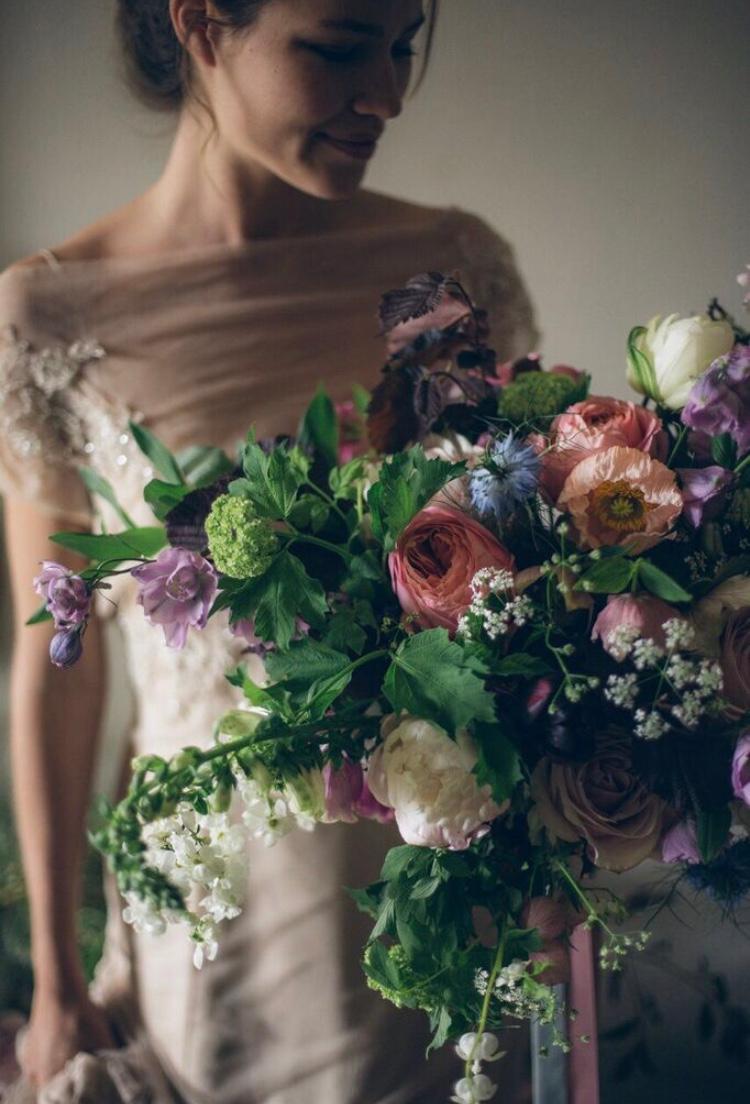 Are you looking for other suppliers too? Do you know need a photographer, band, or make up artist? Don't panic we have provided our recommended suppliers at the bottom of this page.
Getting it booked
You are important to us, so we do not offer your wedding date until we know if you require us for your big day or not. There's no pressure at all – if you could let us know either way.
A 50% deposit of your quote along with a signed contract means we are your Florist!
1 Month Prior
We know everyone's idea's always change – if it's an extra buttonhole or an additional 10 table centres – don't panic!
We love to share ideas and love being part of your special day, so we do offer a venue visit if necessary.
Otherwise we will meet to go through your final arrangements a month prior to your wedding day. This is when your final balance is due (However much deposit you paid will be taken off your final balance)
The Big Day!
Your big day has arrived…
We will arrive bright and early, full of enthusiasm and flowery goodness ready to transform your wedding venue into your dream day.
Your bouquet and button holes will be delivered directly to you on the morning – this is definitely our favourite part of the day – showing you a glimpse of whats to come!!
The Hangover
We will come the following day to collect and take away any installations and borrowed items – but don't worry – we will NOT take any flowers home – please do this for us!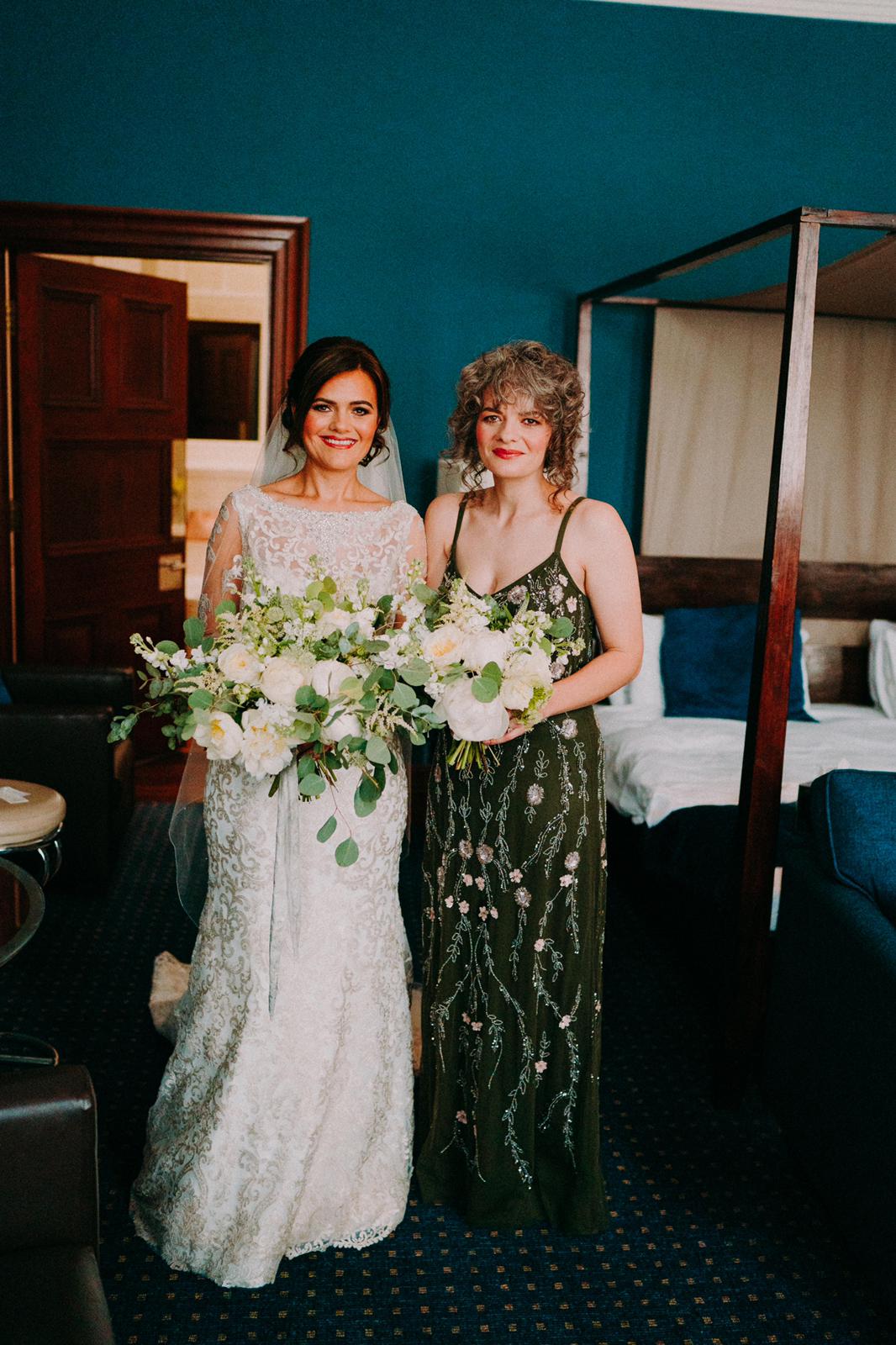 Pricing
Flower prices fluctuate, so it is important to remember these are approximate figures and based on our recommended favourite flowers. Please do not be afraid to ask us for your bespoke quote.
For the Bride
Hand Tied Bride Bouquet – From £130.00
Tear drop Bride Bouquet – From £140.00
Shower Bride Bouquet – From £150.00
Flower Crown – From £45.00
Flower Crown – From £45.00
Bridesmaids
Bridesmaids – From £75.00 each
Flower Girls – From £20.00 each
Flower Crown – From £35.00 each
Groom & Groomsmen
Button Holes – From £8.00 each
Ladies
Ladies Corsages – From £10.00 each
For the Ceremony
Pew Ends – From £30.00 each
Pedestals – From £150.00 each
Long & Low Altars – From £200.00
Foliage Archways – From £400.00
Floral Archways – From £600.00
For the Venue
Garlands – From £25.00 per foot
Urns – From £80.00
Tall Table Centres – From £120.00 each
Top Table Arrangements – From £200.00
Archways – From £600.00
Flower Clouds – From £600.00
Ceiling Hoops – From £400.00
Finishing Touches
Cake Flowers – From £15.00
Thank you Bouquets – From £35.00
Recommended Suppliers
Bride Dress – Willow in White, One Bridal, Laura May Bridal,
Bridesmaids – Samantha K's, White Orchid, TFNC
Suits – Crush Menswear, Slaters
Hairdresser – Bethan Bennet Mobile Hairdresser, Amy Adamson Bridal Hair
Make up artist – Zoe May MUA,  Ria Herdman Make up, Jenny Isabella,
Photographer – Richard Savage Photography, The Wedding Guys, Will Mason Jones, Lucy Parker
Videographer – The Wedding Guys John Mark Films, Paul Harries Films
Cake – Centre Stage Cakes, What Sophie Baked, Cakes By Katy
Stationary – Quaint Hearted Weddings by Rebecca Caddy
Wedding Flowers Enquiry Form
We were incredibly lucky to be able to get married on 14th March in the Barn at Brynich with flowers by The Dancing Daffodil.
In one word…wow!! ?? Rachel, we can't thank you enough for our stunning wedding flowers!! ???? We had so many compliments from guests, loving the bright spring colours. From our first meeting we knew we could trust you to do what you do best and honestly, we were both blown away when we walked into the barn!! ? We can't recommend you enough and I can't stop staring at my bouquet which has been practically glued to me since Saturday! ? We were also able to give flowers to family to enjoy after the wedding – 5 days later and they're still going strong! ?
I just want to say that I know things are a bit crazy and uncertain at the moment, but for anyone who has already booked with The Dancing Daffodil and have perhaps had to reschedule their wedding or is considering using The Dancing Daffodil in the near future, please continue to support them, as I know they will do an amazing job!!
Thank you so much! Love Sarah & Chris xxx