We are independent florists in Port Talbot, Wales, that specialise in unique floral arrangements for weddings, funerals, corporate events and other special occasions. We deliver our flowers to Swansea, Cardiff, Neath & Port Talbot. In store pick-up is also available.
I highly recommend The Dancing Daffodil! Rachel arranged the flowers for our wedding recently, and they couldn't have been more perfect!! From our first meeting, she was so lovely and helped to advise the perfect flowers. The arrangements looked so stunning in the venue on the day, and Rachel ensured they were all delivered and set up early. The quality of the flowers was beautiful – I was so happy when I saw my bouquets arrive in the morning! We also ordered a 6ft flower heart, which I couldn't recommend more as it really was breath-taking and made for a stunning statement piece all day and evening!! Thank you Rachel – I would recommend your service to anyone looking for perfect flower arrangements!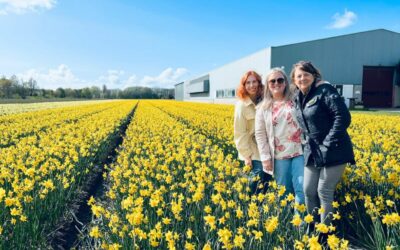 Over the last 2 years, I have developed a wonderful relationship with members of our suppliers, Flowervision Bristol, including managing director...
read more
I've gone around in circles over what the first Daffodil Chat post should cover, put so much pressure on the subject to be PERFECT, unique, and...
read more