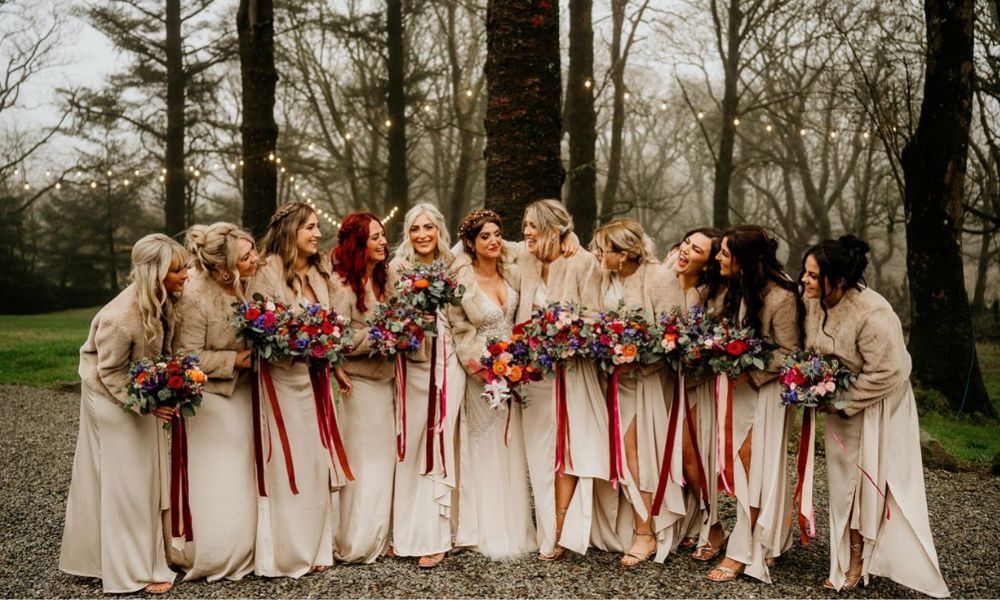 Olivia Finch is a very special little girl, who at the age of just 2 was diagnosed with stage 4 neuroblastoma, an extremely rare but extremely aggressive form of cancer.
A huge fundraising effort by Olivia's family, friends and the local community of Port Talbot has raised over £300k to support Olivia with specialist treatment.  And as part of that, an amazing group of wedding suppliers joined forces to offer the chance to WIN A WEDDING! If I'm totally honest I still can't believe we pulled it off; from a gorgeous woodland venue to midnight snacks, every detail was covered.
Olivia's Dad, Nick, is a wedding videographer, which no doubt really struck a chord with all of the suppliers involved – as self employed individuals, we know the extra stresses and worries that any sort of illness, family issue or emergency can cause – if you don't go to work, you don't get paid, it's as simple as that; and so it was no surprise that when I put the plea out to some of my favourite suppliers in the industry, every single one of them said yes within minutes.
Phenomenal Response
The response to the competition was phenomenal, with over £5600 being raised in just a matter of weeks. Excitement was through the roof on the day it was drawn, as little Olivia rocked up to TDD HQ wearing a beautiful princess dress and very fitting flower crown.
The lucky winner was drawn; Ryan Phillips, a local lad and his soon to be wife, Darcie. When we managed to get Ryan on Facetime to give him the news, he was laying flooring in his new house. He literally threw down his tools and rushed to the shop like an excited puppy, it was hysterical and a totally surreal moment – I'll never forget the pure excitement and joy.